There are many benefits to AAED membership. More than 500 professionals are currently members, including economic and workforce development professionals, elected officials, and community and business leaders across Arizona.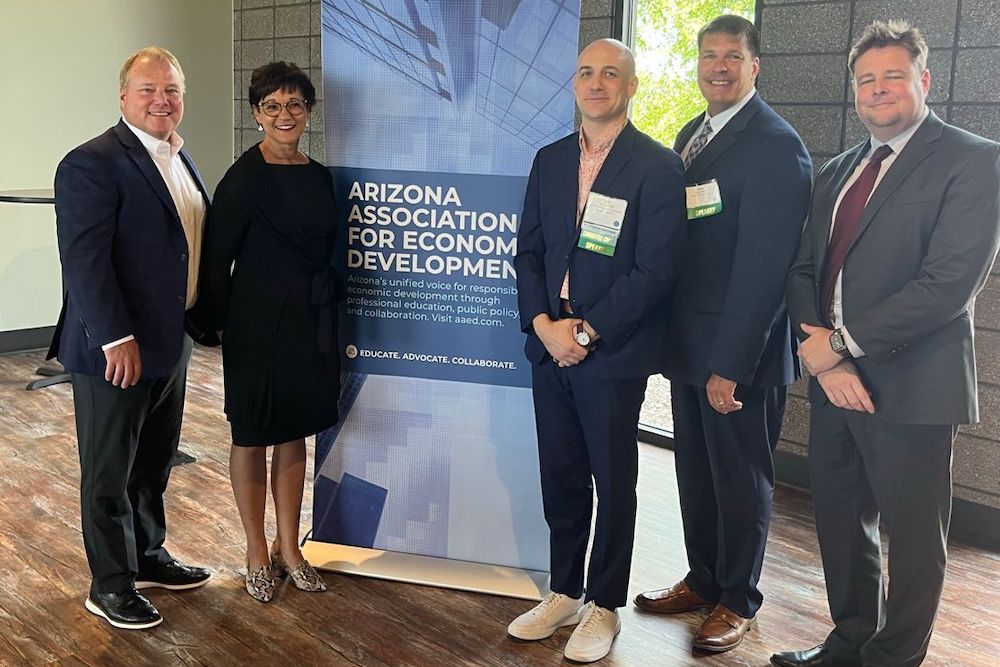 NETWORK
JOIN 500+ MEMBERS
Gain access to events that will help you build your network.
STAY INFORMED
LATEST & GREATEST
Member contact keeps you informed of relevant issues.
COLLABORATE
WORK TOGETHER
Get involved with other AAED members and share ideas and resources.
ADVOCATE
MAKE A DIFFERENCE
Get involved in the development of policies and legislation.
EDUCATE
LIFELONG LEARNING
AAED provides professionals with educational opportunities.
CREDIBILITY
RESPECTED & TRUSTED
Elevate yourself by becoming a member of a highly respected organization.